Meet the 2021 class!
Abbey Ulrich
Registered Nurse, Monument Health
Rapid City, SD
B.S. Nursing, 2015
"Get involved on campus! Find an organization that you are passionate about joining. The connections you make through those organizations will keep you involved with USD for a lifetime."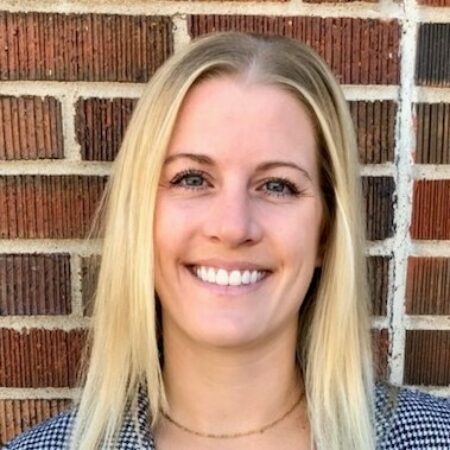 Amanda Laird
Booking Manager, VStar Entertainment/Cirque du Soleil Entertainment Group
Minneapolis, MN
B.S. Contemporary Media & Journalism, 2013
"Be open to new opportunities, whether it's a new job, volunteer work outside your field, or a move across the country. Don't think that you must stay on one clear path in order to succeed. The knowledge that comes from having diverse experiences will uniquely qualify you for success on whatever route you choose."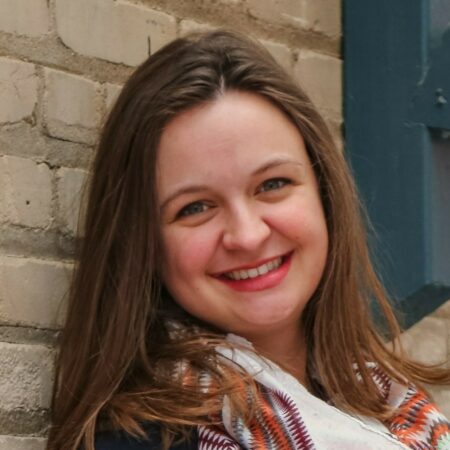 Anna Madsen
Research Analyst, South Dakota Legislative Research Council
Pierre, SD
B.A. Political Science and International Studies, 2018

"Say yes to the opportunities in front of you. Understanding what you aren't passionate about can be just as important as finding out what brings you fulfillment, especially when the possibilities for your future seem endless. The only way to find out is by trying!"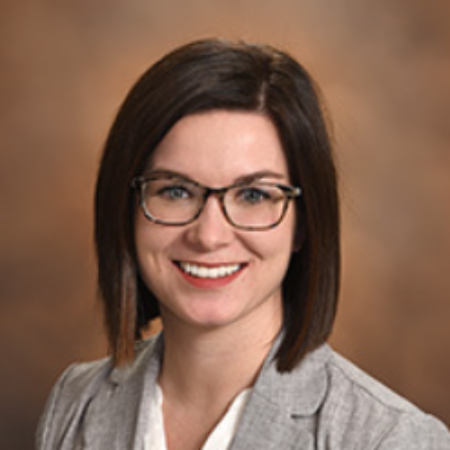 Bailey Quanbeck
Communications Strategist, University of South Dakota
Vermillion, SD
B.A. English and Communication Studies, 2018
"There are so many amazing mentors at USD – connect with them and maintain those relationships! My advisors and professors truly cared about my personal and professional growth during my undergraduate experience, and they have continued to offer guidance and friendship into my career. Even just a short conversation about a class reading that you found particularly interesting could blossom into a lifelong connection."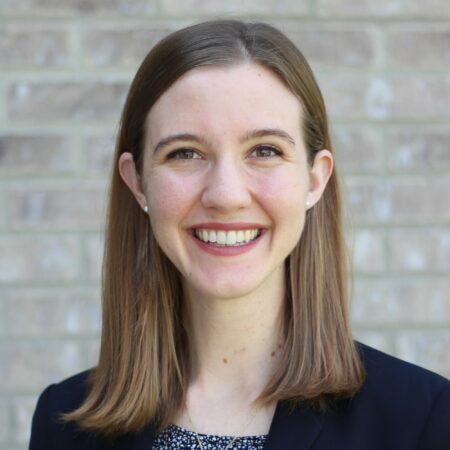 Brenan Tjelmeland
Director of Operations, Committee on Appropriations, U.S. House of Representatives
Washington, D.C.
B.A. Political Science, 2013
"Find something you enjoy and work hard at it. A job will never be perfect – you roll with the punches and learn from every situation because it only makes you grow as a person and as a professional. Talk to as many people as you can, foster relationships regardless of potential opportunities, and treat people well."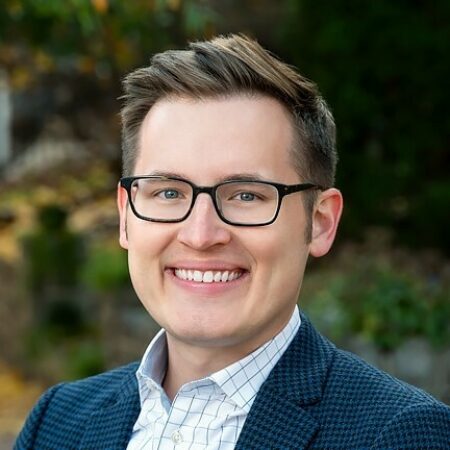 Brianna Eaton
Attorney, Crary Huff Law Firm
Sioux City, IA
Juris Doctorate, 2020
"My advice to current students and fellow alumni is to always be willing to learn and grow. Strive to be better and do better every day."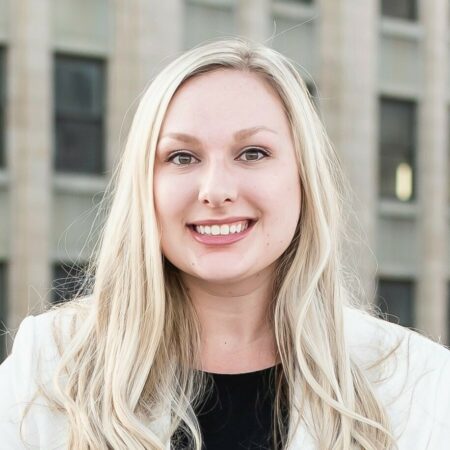 Carlye Johnson
Assurance Manager, CPA, RSM US LLP
Sioux Falls, SD
B.B.A. Accounting, 2014; M.P.A., 2015
"Get actively involved in something! Bring the best version of yourself to the table as often as you can, know your limits, and surround yourself with people who want to help you grow!"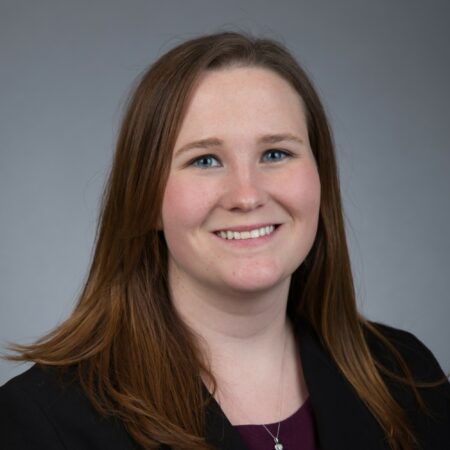 Cody Silvernail
Medical Laboratory Scientist, Avera Institute for Human Genetics
Brandon, SD
B.S. Medical Laboratory Science, 2014
"My advice to current students and alumni is to be actively involved. The connections I made at USD provided me with friends, education, and career opportunities. I will forever be grateful to USD and especially the MLS program for pushing me to become the best version of myself."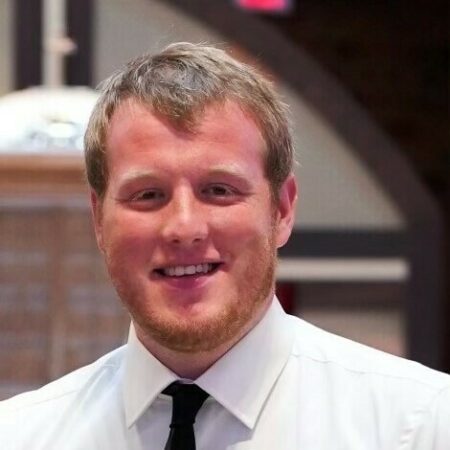 Dylan Kirchmeier
Attorney, Roberts County State's Attorney's Office
Wilmot, SD
B.S. Political Science, 2017; Juris Doctorate, 2020
"Make sure to enjoy the time you have in Vermillion, it will be gone before you know it. Take the time to go on random trips with friends, participate in student organizations, and speak with people who work for the university, you will appreciate those connections once you're gone."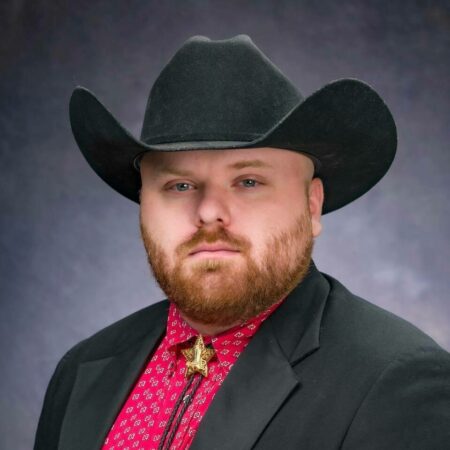 Ellen Pharis
Finance Manager, Sanford Health
Sioux Falls, SD
B.A. Accounting, 2014
"The four years at USD are some of the best in your life. They go fast, but you will look back on them fondly. Stay in Vermillion as many weeks as possible, get involved, meet new people, and go to all the local places."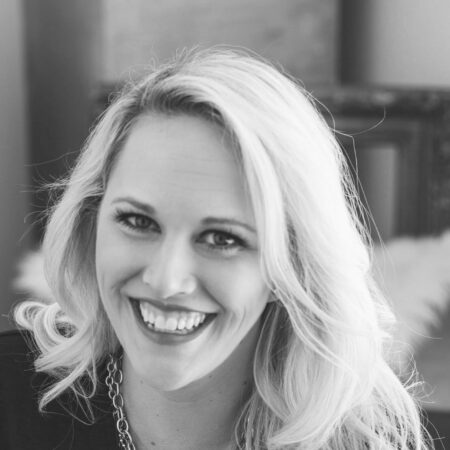 Jade Fostvedt
Ph.D. Candidate, University of California, Berkeley
Berkeley, CA
B.S. Chemistry, 2017
"Plan for the future, but don't be too rigid: you never know what twists and turns your path through life will take, and the ability to fluidly adapt to changes will serve you well. To this end, seek out new connections with folks from a variety of disciplines, both inside and outside of academia. Lean on this community when you need help, to spark new ideas, and to work toward goals that are bigger than yourself."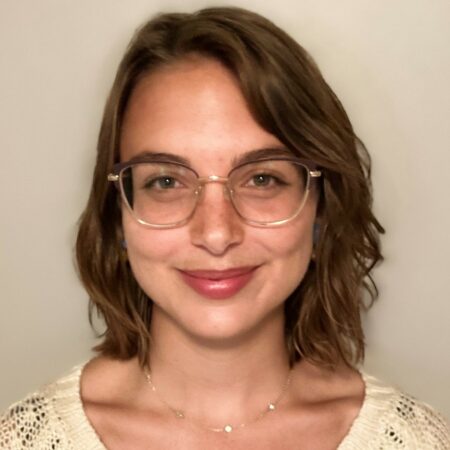 Jarren Duffy
Assistant Athletic Director for Marketing & Promotions, University of South Dakota
Vermillion, SD
B.S. Sports Marketing & Media, 2017; B.B.A. Marketing 2017; M.A. Communications, 2019
"My advice is to get involved as a student and stay connected after graduation. As a student, USD provides countless resources outside of the classroom and many of those are alumni driven."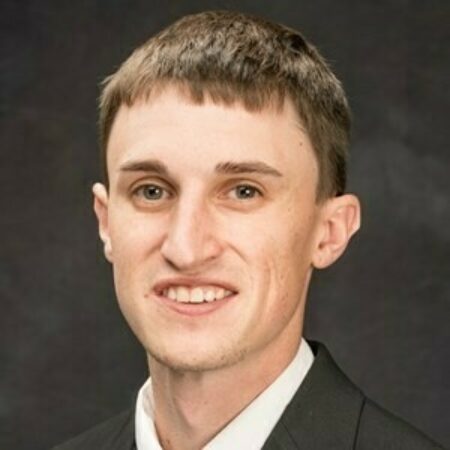 Joey Snyder
Director of Clinic Operations, Sanford Health
Sheldon, IA
B.B.A. Health Services Administration, 2016
"If you are unsure about something, give it a try. Whether it is joining a student organization, taking an elective that sounds interesting, or anything else, it may end up becoming something you are passionate about."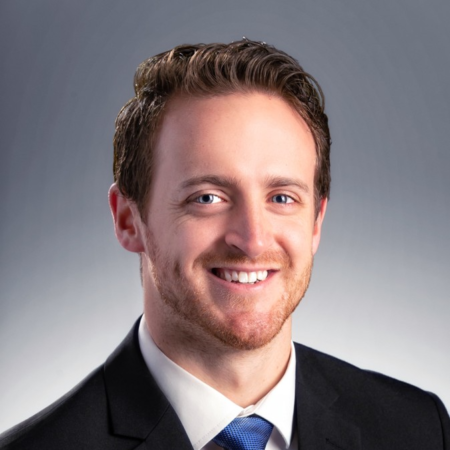 Jordan Bormann
Resident Physician, USD SSOM Transitional Year (2021-2022), University of Utah Dermatology Residency (2022-2025)
Parkston, SD
M.D., 2021
"The biggest and best opportunities might seem daunting to reach for at first, but go for them anyways! USD has great resources, people, and connections to help you along the way."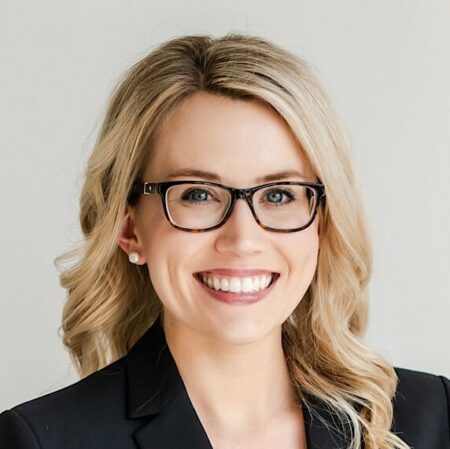 Katie Redden
Finance Officer, City of Vermillion
Vermillion, SD
B.B.A. Accounting, 2016
"Take chances. The best opportunities happen when you least expect them. The future may seem to rush towards you all at once, but take a breath and get through today; you never know what opportunities are just beyond the horizon."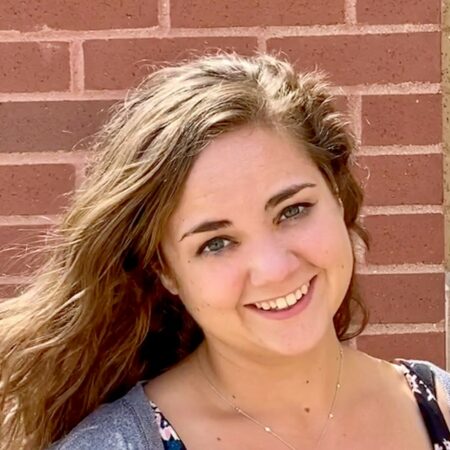 Katie Staley
Business Development, Deloitte
Omaha, NE
B.B.A. Accounting, 2014; M.P.A., 2016
"Just like your college experience is not defined by time in a classroom, your career is not defined merely by time spent in the office. You can find balance and perspective by getting involved. I recommend joining a community service organization that pulls on your heart."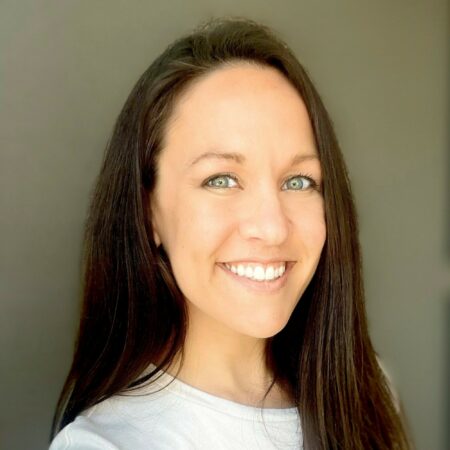 Kylie Beck
Deputy Public Defender, Minnehaha County Public Defender's Office
Sioux Falls, SD
B.A. Criminal Justice & Political Science, 2017; Juris Doctorate, 2020
"No goal or dream is too crazy or too out of reach as long as you put in the work and give yourself grace for when things do not go the way you would like right away. Take a course or an opportunity that sparks your personal interest, even if it does not fit the mold of your degree, because you won't always have the opportunity to do something just because it interests you, and you never know, it could change your career path for the better. All of that can be summed up with a quote that Dr. Roche shared in one of the many classes I had with him, 'Be fearless in the pursuit of what sets your soul on fire.'"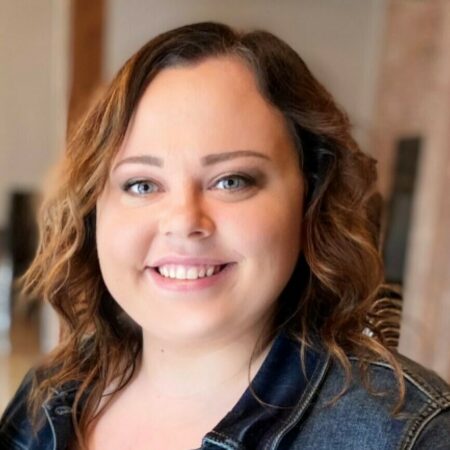 Laura Weiss
English & Social Studies Teacher; Admissions Associate, Cretin-Derham Hall
Minneapolis, MN
B.S. Education and History, 2018
"You're not at USD to just get a degree. You're at USD to learn. Learning is happening every day, everywhere. Oftentimes as students we believe our scholarship is limited to the classroom or work; but in reality, learning happens during office hours, service projects, campus organizations, social events, and candid conversations that are happening incessantly. Learners possess skills after graduating, not just a diploma."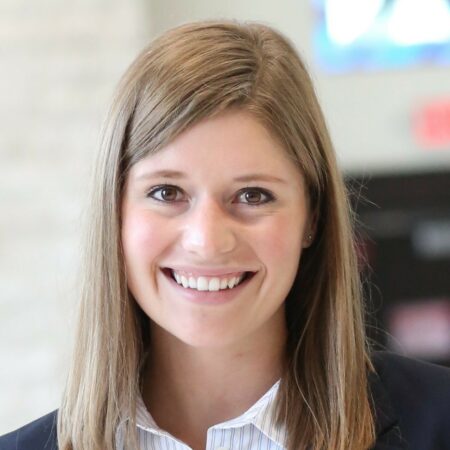 Michael Pharis
Owner/Operator, Pizza Ranch
Sioux Falls, SD
B.A. Finance, 2013
"Four years go fast, so get involved, set your goals high, and achieve them."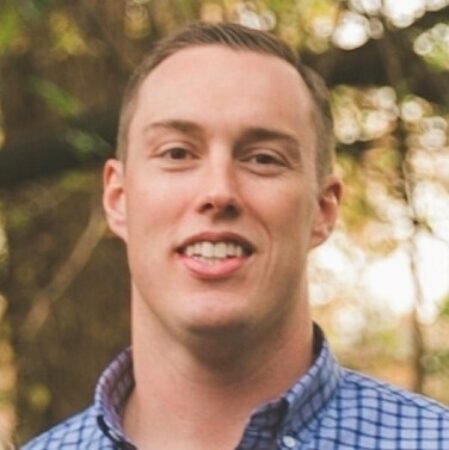 Nick Norby
Nursing Home Administrator, Good Samaritan Society
Elk Horn, IA
B.S. Health Services Administration, 2017; M.B.A., 2019
"College is what you make of it. It's up to each student to build connections and networks throughout their college career. Those connections will last you a lifetime and will shape your future. USD provides countless opportunities to grow into the person you want to be, make the most of every opportunity you are given."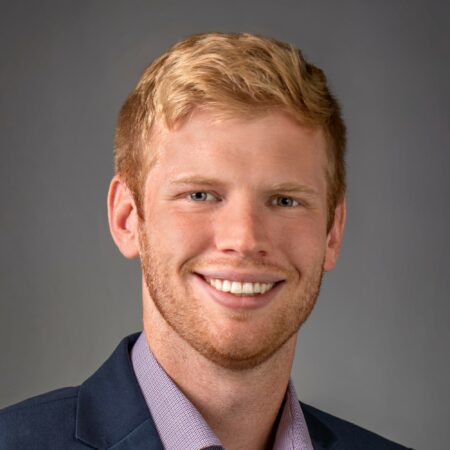 Nile Banks
Research Assistant, University of Iowa
Iowa City, IA
B.S. Kinesiology & Sport Science, 2016; M.A. Kinesiology/Sport Management, 2018
"I would encourage all current students to get involved as much as you can while balancing plenty of time meeting new people and spending quality time with your friends, you will likely never live in a setting similar to college again in your life. I would encourage fellow alumni to continue to encourage a community of connection with fellow Yotes, and to frequent the town of Vermillion in the years to come."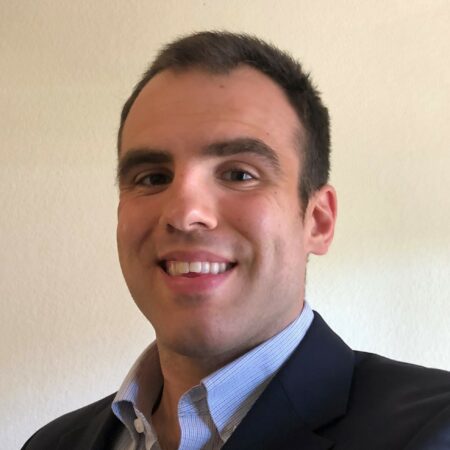 Paige Short
Vice President of Philanthropy, Lutheran Social Services of SD
Sioux Falls, SD
B.B.A. Health Services Administration, 2015
"Never stop networking and building relationships. Strong relationships with peers, colleagues and community leaders are incredibly powerful. Lean on those people, ask questions, get a mentor and lead when you can."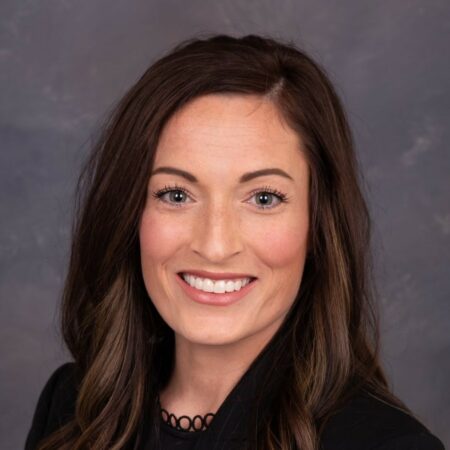 Rebecca Froehlich
Development & Communications Specialist, Minnesota Urban Debate League, a program of Augsburg University
Minneapolis, MN
B.F.A. Emphasis in Painting, 2017
"College is the ideal time to explore your interests and delve into the issues that make you most passionate. Don't be afraid to try new things and take risks. Your fellow students are going through the exact same process, so you can support each other and learn from your experiences together."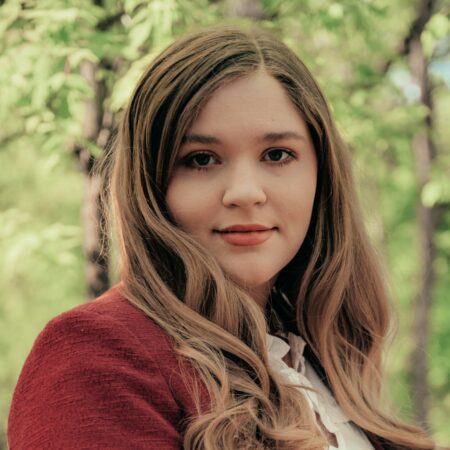 Rhianne Greenlee
Private Investigator, Greenlee Investigations LLC
Westminster, CO
B.A. Criminal Justice, 2015
"My advice to current USD students is to figure out what you are actually passionate about and pursue it, even if it does not seem like the "safe" choice. If you are going to spend the rest of your adult life doing something for work, it better be something that truly interests and inspires you. Don't be afraid to seek wisdom & guidance from your professors and fellow students, but always trust your own gut in the end!"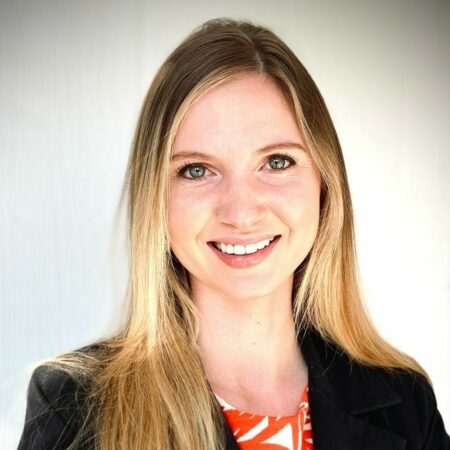 Robby Jeffries
Director of Facilities & Events, Kansas Athletics
Lawrence, KS
B.S. Sport Management, 2015
"Make the most of your time in Vermillion. Join organizations. Meet new people. Explore what the campus and town have to offer. The more you open yourself up to new things during your time there, the more you will get out of the college experience that you can take with you for life."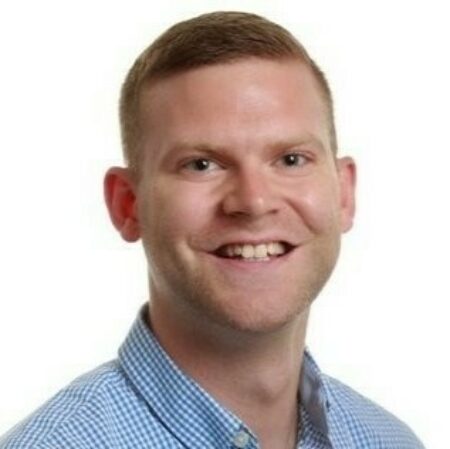 Robert McCauley
RN Program Specialist - Cardiology, Sanford Health
Sioux Falls, SD
B.S. Nursing, 2017
"Take advantage of every opportunity that you are presented with. You never know what you may learn, where it may lead you, or what you may miss out on if you do not."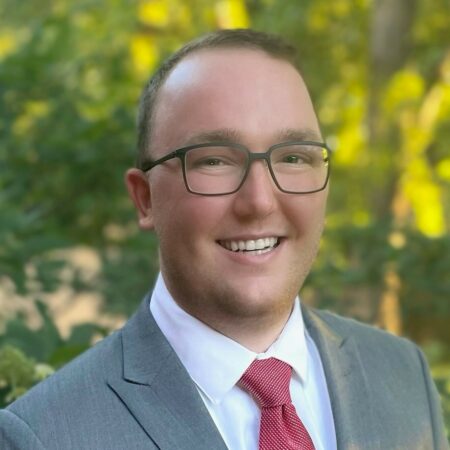 Sadie Swier
Community Outreach Manager, Downtown Sioux Falls, Inc.
Sioux Falls, SD
B.A. Communication Studies, 2018
"'When you walk with purpose, you collide with destiny.' - Beatrice Berry. Go through life with a positive attitude, good intentions, and try your best. Then, you'll become the person you're meant to be. Last but not least, always send hand-written thank you cards."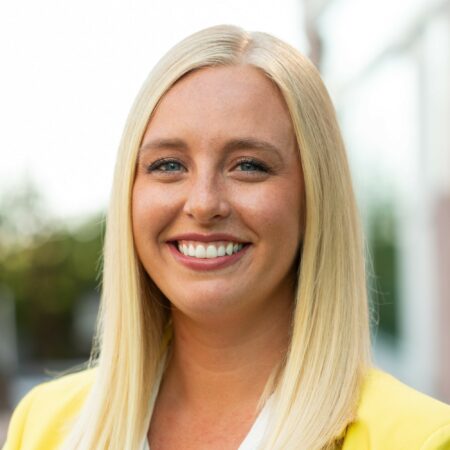 Samuel Young
Business Development Coordinator, Avera McKennan/Alumend
Dell Rapids, SD
B.S. Medical Biology, 2015; M.S. Biomedical Engineering, 2016; M.B.A., 2019
"To current students, I would encourage you to broaden your experiences by getting involved in activities or organizations that may be out of your comfort zone but could expose you to opportunities for personal growth. Further, don't be afraid to adjust your preconceived future career aspirations if during your time at USD you find a particular course or experience that speaks to your inner passion, natural skills & abilities, and can make the economics of your envisioned life work. For fellow alumni, I would encourage you to continue to engage in opportunities for learning and personal growth despite the ever-increasing demands on your personal time."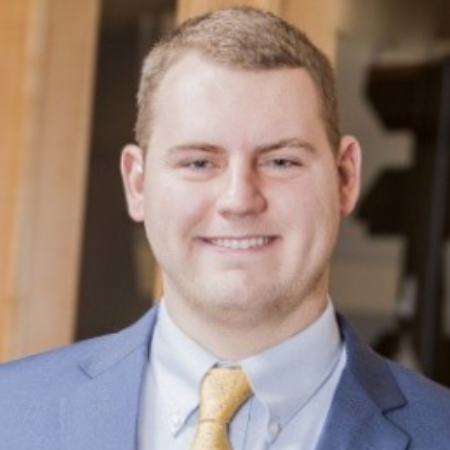 Selena Olvera
American Indian Student Center Program Coordinator, South Dakota State University
Brookings, SD
B.A. Native American Studies, 2020
"Never underestimate your value in these academic and institutional spaces. Every day you are breaking cycles by using your experiences and successes to honor those who came before you and to lead the path for those to follow in your footsteps."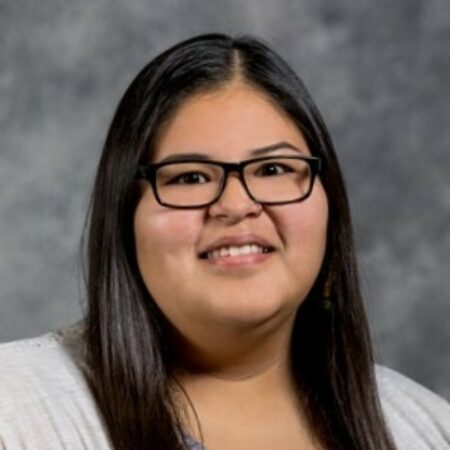 Sydney Schad
Tribal Epidemiology Center Public Health Infrastructure (TEC-PHI) Program Coordinator, Great Plains Tribal Leaders Health Board
Lantry, SD
B.S. Health Sciences, 2019
"We can be proud of the environment we are in and simultaneously hold it accountable for things we do not agree with or that have historically harmed our relatives. We are always in the position to advocate for voices that have long been silenced and make space for voices that haven't been heard. Take advantage of every opportunity presented as you will either learn something or be connected to someone who can teach you something."